Weatherization Program Management and Energy Auditing Solutions
Income Eligible home energy services program management solutions
State Weatherization Programs
Learn how Maryland doubled completed units without increasing staff
Hancock's income-eligible solution for the weatherization assistance program (WAP) and the integrated energy audit app are being used today by more than a quarter of the states who run the Department of Energy weatherization program and by hundreds of community action agencies.

The system delivers an ecosystem for state program managers, community action agencies and contractors to enforce data uniformity and integrity, enhance productivity and create a real-time transparency into all program-related activity across a weatherization network.

Hancock has processed more than 350,000 weatherization assistance projects.
Easy-to-use energy modeling and data collection tool
Federal and Utility compliance
Electronic signatures
ASHRAE 62.2-2013 calculator
DOE Quality Control Inspections
Energy modeling for single family and mobile homes
Innovative mobile technology that operates offline
Built to the Department of Energy's latest specifications
Community Action Agencies
More than 450 Community Action Agencies use Hancock Software to:


Replace paper with electronic data collection on mobile apps
E­-sign, calculate ASHRAE 62.2-2013, capture photos and use
HEAT, a DOE approved energy audit tool
Enforce accurate and efficient data collection
Create work orders
Streamline inventory tracking
Perform quality control inspections on mobile devices
Manage federal and utility contracts
Track results of state inspections
Report on funding source activity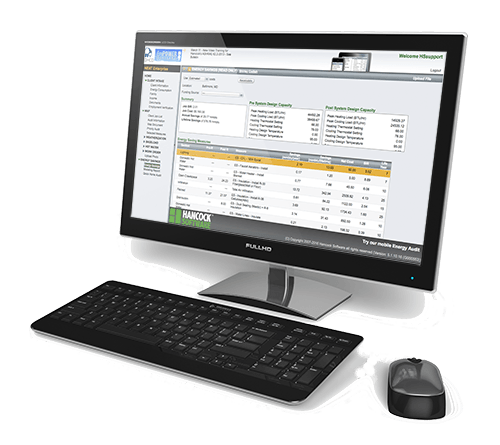 Read a case study to learn what it's like for an agency to adopt the Hancock Software platform