Utility Programs
Simplifying Program Management and Collaboration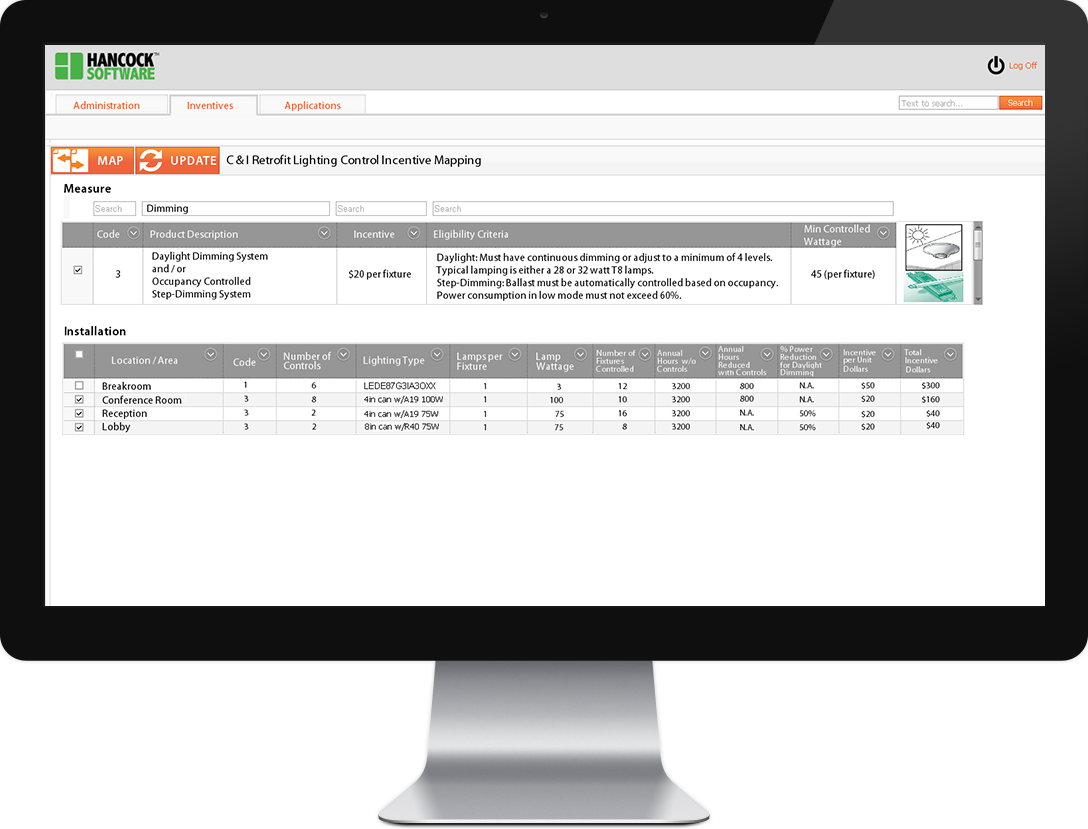 Empowering Contractors and Vendors
Hancock Software's platform facilitates collaboration and coordination among contractors, trade allies, and other program stakeholders. Improve communication, streamline workflows, and enhance productivity across energy efficiency residential coordinated delivery programs.
C&I data collection
Energy analysis
Suggested recommendations
Proposals
Incentive verifications



Hancock Software's cloud-based platform provides a centralized solution for managing workflows, storing program data, and generating custom and standard reports. Experience end-to-end program transparency, accurate reporting and invoicing, and streamlined data transfer processes.
Join more than 34 utilities across the United States benefiting from Hancock Software to help create healthier homes, reduce carbon impact, and slash emissions.
What makes the incentive approval process so complicated?
Utilities struggle with validating and approving incentives and energy efficiency projects. We surveyed 50 utilities and found that an overwhelming 96% of the time utility staff spends reviewing projects involves reviewing incomplete project submissions and justifying custom measures.
Mobile Enabled

ASHRAE I & II Mobile Data Collection
Reduce the time, cost & complexity of audits

Customizable
Self-configure data collection by building type or program

Computer-generated Energy Savings Recommendations
Create accurate energy proposals, offline

Streamline Incentive Approvals
Access Hancock to verify and approve incentives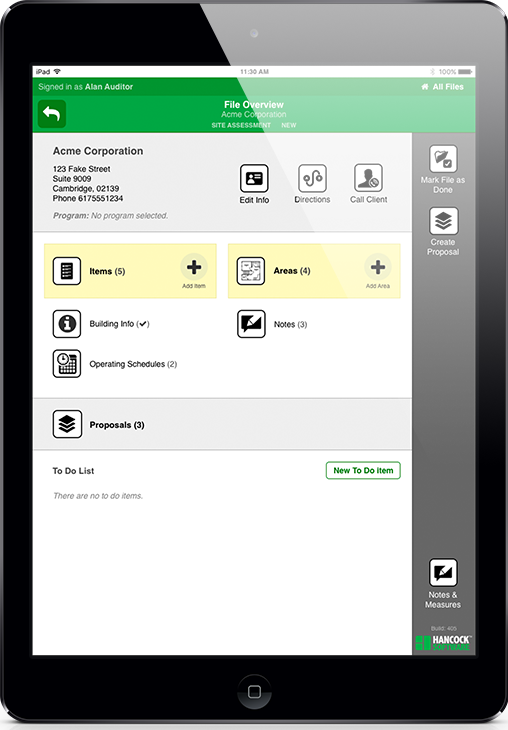 Download the Whitepaper:
Energy Efficiency Programs Are Hard To Scale And Here's What You Can Do About It.

By the end of this paper you will be able to:

➤ Understand why it is so challenging to scale an energy efficiency program

➤ Learn what it takes to improve and scale an existing program

➤ Discover why you need technology to move your team forward